Play one of the most accessible private golf courses in Greenville.
Enjoy golf the way you want it and never fight for a tee time.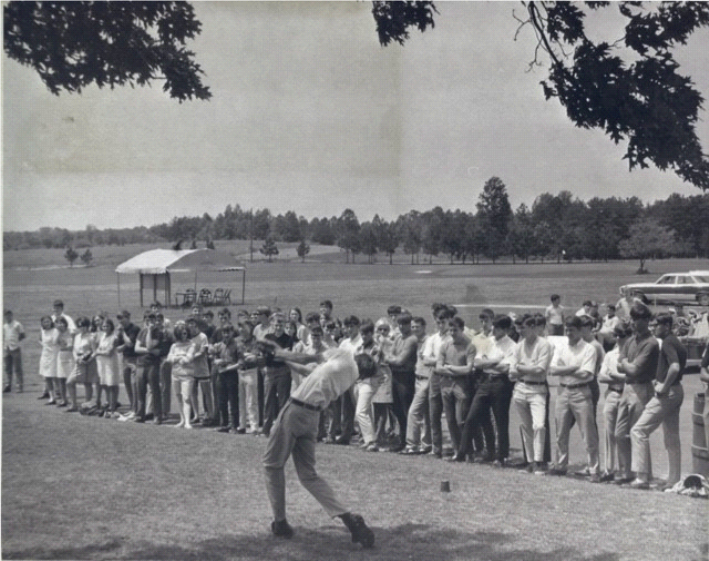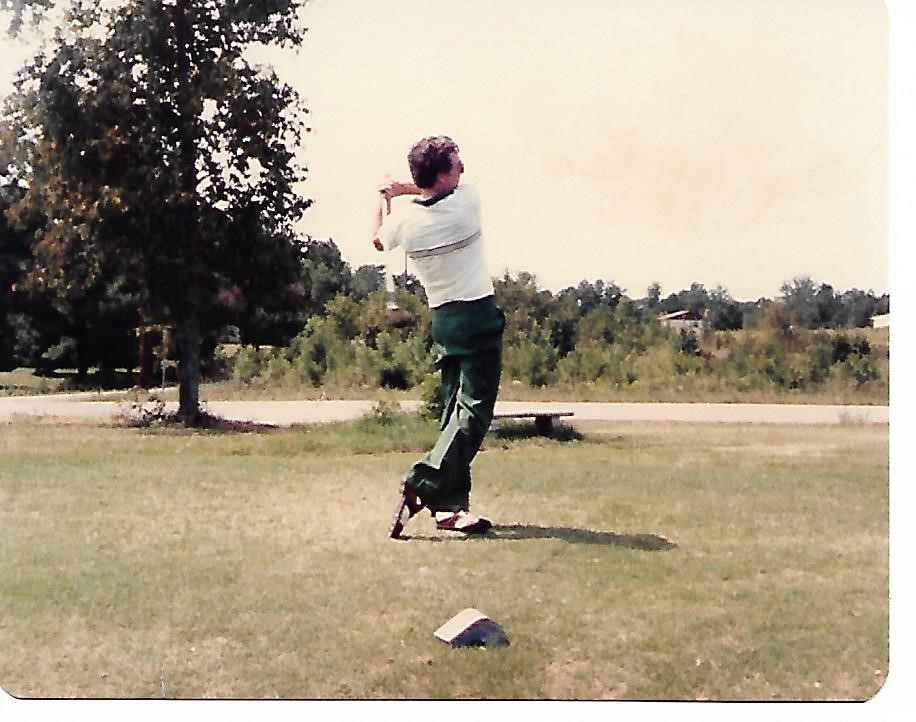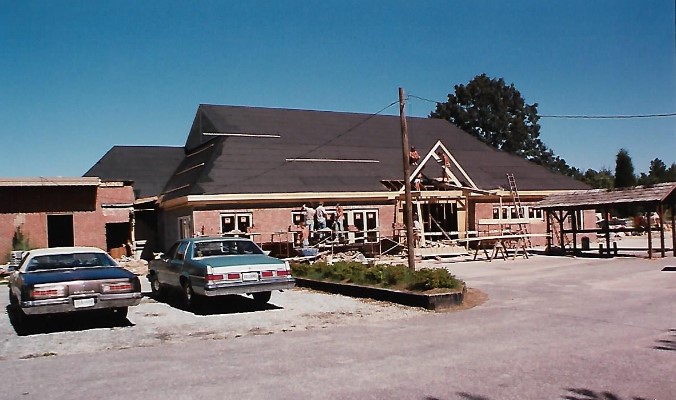 The History of the Fountain Inn - Simpsonville Country Club & Fox Run Country Club
Fountain Inn High School graduates (Class of 1946) James Cannon and Melvin Younts liked to play golf. After attending college at Furman University and Law school at the University of South Carolina, Younts along with Cannon, who attended Wofford College, and D.L. Bramlett Jr., a Simpsonville Banker, who attended Furman University, founded the Fountain Inn – Simpsonville Country Club. The first organizational meeting of the Fountain Inn – Simpsonville Country Club occurred on November 1, 1956. The Club Charter is dated November 7, 1956 and from that date until the present a story of growth and change that mirrors the growth and evolution of the Fountain Inn – Simpsonville area is ongoing.
Melvin Younts negotiated the land deal to purchase 200 acres of land at a cost of $100.00 per acre from a Mr. Cook.  Dues were established at $90.00 annually per family and an initiation fee of $100.00. Directors' meetings were held quarterly with a focus on membership initiation, dues, and various membership classifications. The original charter member list includes a total of 162 members.  Jimmy White, a Fountain Inn banker, was instrumental in getting the initial financing in the club's infancy. Another Fountain Inn banker, Bill Parsons, was involved in managing the club's finances in the early days.
In 1956, construction of the golf course began.  The course opened with five holes. The original five holes are the current holes # 10, #11, #12, #17 and #18. A swimming pool and four more holes were completed shortly thereafter. The original nine-hole course opened with the routing as follows #10, #11, #14, #15, #16, #13, #12, #17, and #18. These holes are now the back nine at Fox Run. In 1957, Earl Tinsley was appointed the first general manager and golf pro.
On weekends, members would walk the course picking up rocks that were used to fill a ditch on the 16th hole that ran across the fairway where the large tree is located.
A motion was passed at the annual meeting held on November 6, 1958 to proceed with planning the construction of an additional nine holes. In 1959, Ralph Burdette was hired at a cost of $3,500 and a 10% payment from greens fees to construct what is now the current front nine. First Club Professional Earl Tinsley was instrumental in the forming of the greens and bunkers and overall course design during the early days of the club. Jay Harrington was hired as pro and club manager in late 1959 / 1960. Harrington left in August 1960 and Bill Chamblee was hired as general manager and head pro. It was during Chamblee's tenure the front nine was completed. A full 18-hole course was open for play.
Two of the original 162 charter members, Melvin Younts and Al Drake, are still active members of the club.
GOLF LESSONS
Take your game to the next level at Fox Run Country Club.  We offer a variety of lessons and programs for players of all abilities, from beginner to skilled players.  Our services will help with your full swing, short game, course management, the mental game, and more.  Our staff will make it their goal to improve your golf technique.
Whether you're looking for individual lessons, beginner lessons, group lessons or corporate functions, our 3 PGA teaching professionals David Fels, Tim Zimmerman and Mike Hamilton can provide you with an array of learning programs.
Call 864-967-9505 to set up a lesson today!!
Rates for all professionals
$50 a hour / $150 for four hours
Buy 3 Get 1 Free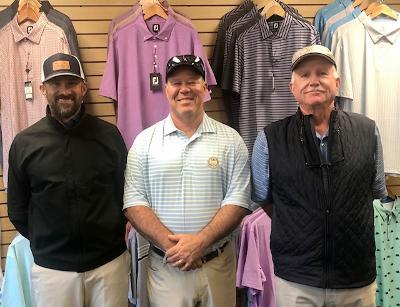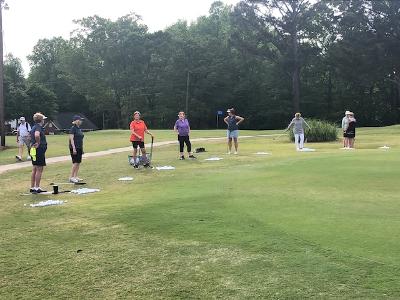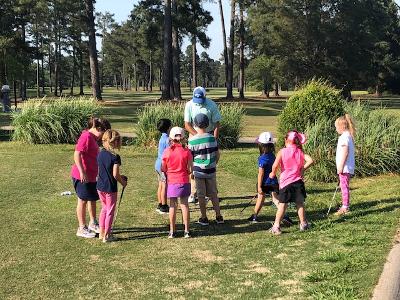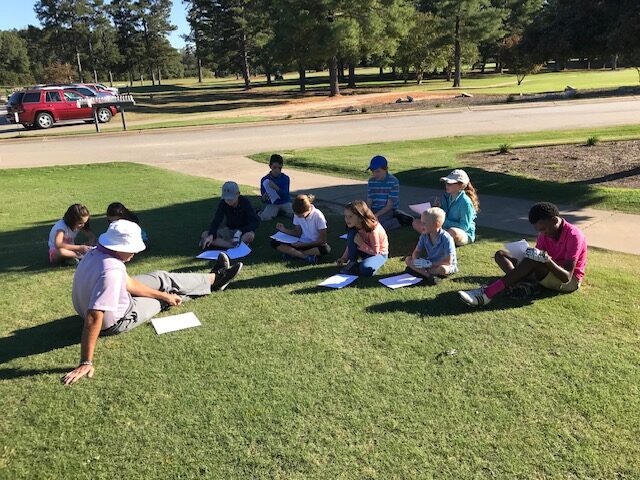 JUNIORS PROGRAM
At Fox Run, we believe bringing along the next generation of golfers is extremely important.  Golf teaches so many valuable life skills and the game itself can provide a lifetime of enjoyment, friendships, opportunities, and an active lifestyle.  As PGA professionals, teaching and seeing them improve is one the greatest rewards of a PGA professional.  We offer spring, summer and fall programs to keep the kids involved in the sport year round as we believe to be successful you have to be consistently involved in learning and development.  Our programs are typically 10 week programs, meeting once a week during the school year and more during the summer.  During the program we focus on all aspects of the game to include full swing, chipping, pitching, sand play, putting, rules and etiquette.  We also incorporate opportunities to play golf through play days and at times during clinics as we know playing is where the love of golf really takes place.  Today more than ever, having kids involved with something that keeps them active and socially connected is vital and golf has that capability and so much more.
552
552 Group is a weekend group that tees off at 9:00 a.m. both Saturday and Sunday in the months of March – November. December-February the time is 10:00 a.m. We use a modified point system for scoring. A player will determine his or her handicap. That number is then subtracted from 36 and the result is the number of points you need to achieve. Ex. If you have a 12 handicap, you deduct 12 from 36 and you would be required to pull 24 points.
Cost $12
Saturday 60 players maximum
Sunday 40 players maximum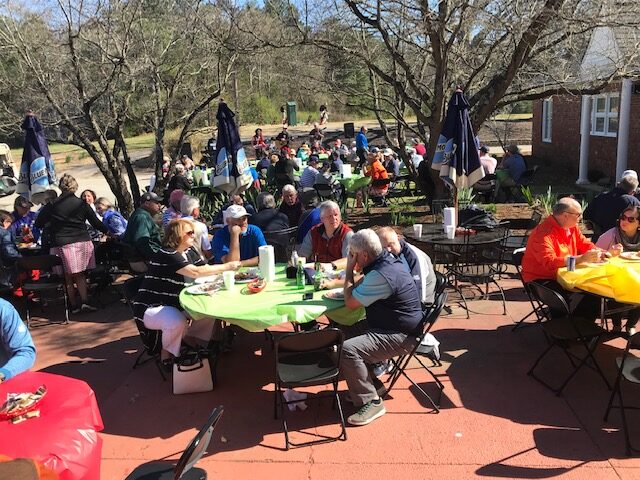 SENIOR MENS
The Senior Men's game is made up of Men 55 and older who like to play golf and compete in individual and team formats. Come and join us each Tuesday, Wednesday & Friday. The competitions are based on a point system and flited to give players of all skill levels an equal chance to win.
FOX FIGHT
The Foxfight is a game open to all members every Friday at 12:30. The "A" players pick teams based on handicaps and the format is typically 3 best balls (Gross) on each hole. Great format because regardless of handicap it is possible your ball could count for the team on a given hole. Cost is $15 per person $10 of going to team game and $5 going to gross skins.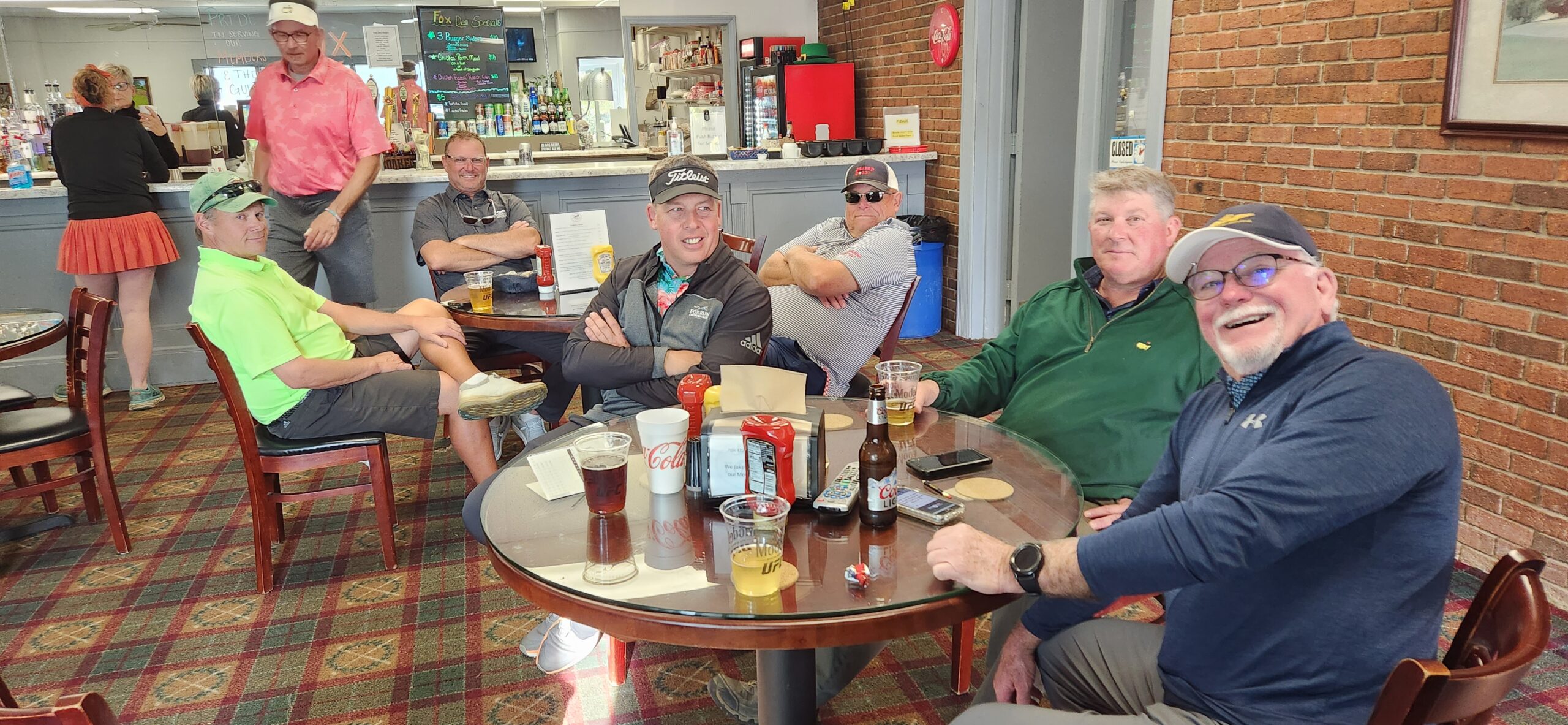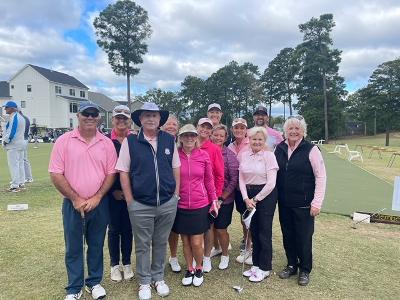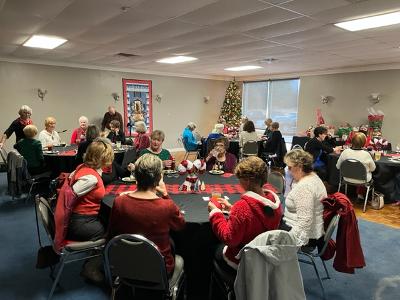 LADIES GROUP
FRLGA play day is every Tuesday & Thursday all year-round. We play a variety of fun competitions of 18 holes for ladies of all skill levels. Competitions are based on handicaps, so there is an even playing field
We also offer a 9 hole group that plays on Tuesdays and Thursdays for  those ladies just getting started and working their way up to 18 holes.
| | | |
| --- | --- | --- |
| Date | Event | Format & Handicapping |
| January | No Pins Pick a Hole | 4 Person Captains Choice(25%,20%,15%,10%) |
| February | Superbowl Scramble | 2 Person Captain's Choice (35% A 15% B) |
| March | Spring Fling | 4 Person Texas Step Back (25% A 20% B 15% C 10%D) |
| March | Spring Night Light | 4 Person Captains Choice(25% 20% 15% 10%) |
| March | Pot O' Gold | 4 Person Texas Scramble 2 BB of 4 (60% ind hdcp) |
| April-June | Ladies Match Play | Singles Match Play (100% ind hdcp) |
| April | Master's Pick a Pro | Pick a Pro(add your net score to pros score) (100% ind hdcp) |
| April | Ladies Member Member | 2 Person Better Ball |
| April | Men's Member Member | Captains Choice/Mod Alt Shot/Best Ball |
| April | Ladies Solheim Cup | Match Play Team Points |
| May | Men's Match Play | Singles Match Play (100% ind hdcp) |
| May | Ladies Member Guest | 4 Person Captains Choice(25% A 20% B 15%C 10%D) |
| May | Patton Classic | 2 Person Best Ball (85% ind hdcp) |
| June | Yellow Ball/Scramble | Yellow Ball 100% IND /4 Person Scarmble(25% 20% 15% 10%) |
| July | Red,White & Blue | 6 Red, 6 White, 6 Blue (Individual Stableford points)(100% hdcp) |
| July | Men's M/G | 5 Nine Hole Match Format (100 ind hdcp) |
| August | Men's Club Championship | Individual Stroke Play (100% ind hdcp) |
| August | Ladies Club Championship | Individual Stroke Play (100% ind hdcp) |
| September | Fox Run Cup | CC/Modified Alternate shot/ Individual Matches |
| October | Fall Night Light | 4 Person Captains Choice (25%A 20%B 15%C 10%D) |
| October | Pumpkin Best Ball | 2 Person Better Ball |
| November | Turkey Scramble | 4 Person Captain's Choice ( 25%A 20%B 15%C 10%D) |
| December | Christmas Scramble | Two Person Captain's Choice (35%A 15%B) |